Posted by admin in
Episodes
on April 22, 2011 |
one response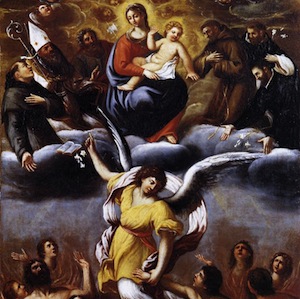 Nick is back with a show. It's been quite a while, and we apologize for our absence. We've had a number of people ask us when we were going to record a new show. Now, it's here! In this episode, Nick talks about Purgatory, what it is and why it exists.
Nick also shares his 3Js, listener feedback and invites others to call in and share their 3Js with the audience. If you're interested in do that, give our feedback line a call. Finally, there is new news about the beatification of John Paul II, including a schedule and an announcement about his new feast day.
If you haven't joined our Facebook group yet, head to InBetweenSundays.com and go to the right hand side of our page to become a fan of our podcast. Do you have ideas for a great show topics? Send us some feedback by e-mailing us at [email protected] or call us at (631) 772-9464. Lastly, if you like this podcast you can find more free podcasts at SQPN.com
"In Between Sundays" is podcast dedicated to today's Christian young adults. The goal is to help you live in the world outside of church. We talk about life as a young adult and ways to grow in faith.
Links
Schedule for Beatification of John Paul II
Announcement of John Paul II's Feast Day
Pope's Homily for the Chrism Mass