Posted by admin in
Episodes
on January 6, 2011 |
5 responses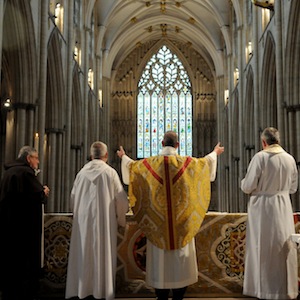 In this episode Nick and Pat are joined by their friend Steve Nelson. They talk about how Pat and Steve are in Tulsa and after going through the 3 J's, they all discuss reasons to go to Mass. During the conversation they try to fit in the lines "Don't be chompin' on a cheeseburger" and "where there's a whip, there's a way".
In the news segment, they discuss how the Pope asks people to pray and how Bishop Tobin wrote an an open letter to Inactive Catholics for Christmas.
If you haven't joined our Facebook group yet, head to InBetweenSundays.com and go to the right hand side of our page to become a fan of our podcast. Do you have ideas for a great show topics? Send us some feedback by e-mailing us at [email protected] or call us at (206) 337-7945. Lastly, if you like this podcast you can find more free podcasts at SQPN.com
"In Between Sundays" is podcast dedicated to today's Christian young adults. The goal is to help you live in the world outside of church. We talk about life as a young adult and ways to grow in faith.
Links:
Bishop Tobin: An Open Letter to Inactive Catholics
Pope Urges Giving Mary the Gift of Prayer
Resources about Going to Mass
8 Reasons to Go to Mass
10 reason not to go to mass (and one really good reason why you should)
Go To Church from Busted Halo
Mass Class from Busted Halo