Posted by admin in
Episodes
on May 31, 2010 |
no responses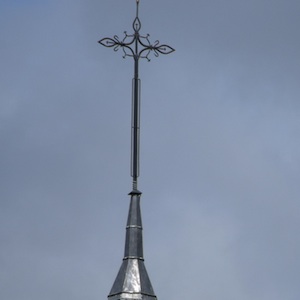 Have you ever considered going to mass more than once a week? We talk about the finer points of daily mass and explain the benefits of going more than one day on Sunday. In fact, you could almost say that you go to mass "In Between Sundays."
Along with talking about mass, we cover some interesting news, including the unhealthiest drink award and a baseball club that is giving out free tickets to iPad owners.
Finally, we have some great feedback, including a new song to start off our 3J's. Have you ever wanted to share your 3J's with us? Feel free to call our feedback line, listed below.
If you haven't joined our Facebook group yet, head to InBetweenSundays.com and go to the right hand side of our page to become a fan of our podcast. If you would like to send us feedback, e-mail it to [email protected] or call us at (206) 337-7945. Lastly, if you like this podcast you can find more great free Catholic content at SQPN.com
"In Between Sundays" is podcast dedicated to today's Christian young adults. The goal is to help you live in the world outside of church. We talk about life as a young adult and ways to grow in faith.
Links
BryanMurdaugh.com
CatholicMom.com
Fake BP PR Twitter Account
Free Baseball Tickets to iPad owners
Worst Drink Award